North East is dedicated to putting your nightmare behind bars. We understand that there comes a time that the defendant is just not going to go to court. Give us a call and they will be there.

We understand that sometimes you just need them in jail, we will get them there.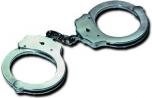 Trained, tried and tested we bring a new level of professionalism to the industry. We are not bounty hunters, we are not liabilities, we are agents, that represent you when the time comes to show you mean business.


This company is consisted of military trained not ex-law enforcement. We do not have a GOD complex. We are goal oriented and fast acting. Well aware of the job ins and outs. Your case will be in hand and worked within the first 60 min. Not put off till the last minute. We want to you relax and be assured the job will be done, we don't want you to stress, that's our job.

We are not a SWAT team company!
We abide by all laws that apply.